WANTED SMART & HARD WORKING CALIFORNIA LICENSED RE PEOPLE.
Auctions are the fastest growing segment of the real estate industry.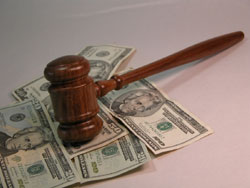 The Auctionarium, Inc. CA DRE License #01889313 is looking for real estate licensees who are willing to work smart & hard because you are guaranteed to earn a commission for every property listed to be sold at auction.
It's not easy but the rewards are high for the agents willing to work our proven system.
Do you want to earn 3% to 5% commission for every property you list?
The Auctionarium, Inc has the most innovative compensation plan in the industry. Agents earn 3% to 5% commission AFTER SPLITS for every property they list.
Do you want to get paid for every single property you list?
The Auctionarium will teach you the proven methods with a 2000 year track record.
There is a lot to learn about listing free & clear real estate to sell at auction and we want to teach qualified agents how to earn a significant income using our proven methods.
The NAR predicted that by 2012 1 out of 5 real estate transactions would be property sold at auction.
2010 over 2 million properties where sold at auction not including the 2 million homes that were foreclosed at auction.
The Auctionarium is hosting training sessions and informational meetings to teach licensed real estate agents how to make money with real estate auctions. Seating is limited and reservations are requested. To reserve your seat e-mail counselor@theauctionarium.com or call 760-328-7570
The Auctionarium is located at 69-930 Hwy 111 (Atrium Way) in the heart of Rancho Mirage in the Atrium Design center.
If you'd like to subscribe to a special newsletter for partners and Realtors please complete the following: